So my journey has come to an end. My Camino – 113 km in 5 days by foot.
The Camino de Santiago, also known as the Way of St. James, is one of the most popular pilgrimage routes in Europe. According to legend, the relics of the Apostle James are located in the Spanish city of Santiago de Compostela. The road was full of unexpected encounters and insights. After this, you just want to be silent and "be with yourself." Pilgrimage as self-knowledge, a personal experience.
But at the same time, there is something valuable to share.
The Santiago path starts in the city and at first, it can be difficult to find the right signs due to the large number of flashy signs, bright signs and other noise. It's as if you are asking an unknown force, "Give me a sign that I am on the right path and have not lost my way!" And then in the distance, you see a little yellow arrow saying "here you are."
Then, when you walk in a forest area, in silence, it is easier to see the signs, it is easier to hear your thoughts, which you sometimes try to drown out by superficial conversations with friends or watching videos. Over time, the understanding comes that everyone has their own path, their own goals, their own pace of walking, etc. There was a group of people who tried to convince me that the meaning of Camino was to drink alcoholic beverages with friends, others did not walk all the way, but rode the bus. At first, I had a misunderstanding, dissatisfied: "What is the point of going to Camino if you are taking a bus ?!" "Why party on a camping trip? Why not at least after? — But then acceptance came, which means that this is how they experience/enjoy their Path.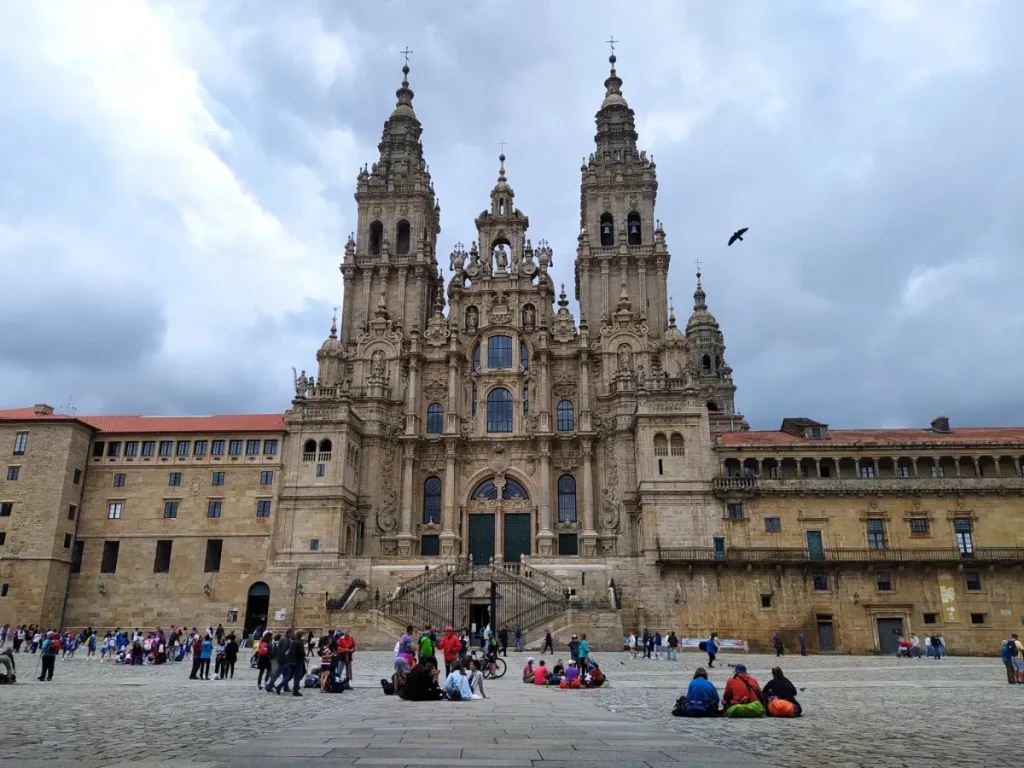 Everyone has their own pace, we can never go the way of another person. We can help him, alleviate his suffering, and guide him, but if he himself does not want to go any further, maybe it is not worth sacrificing your Path. We meet different people, we want to stay with some, and then the choice arises – which is more important – a relationship with a new person or a personal journey? Can this relationship enrich us both? Or are we both in danger of getting stuck halfway?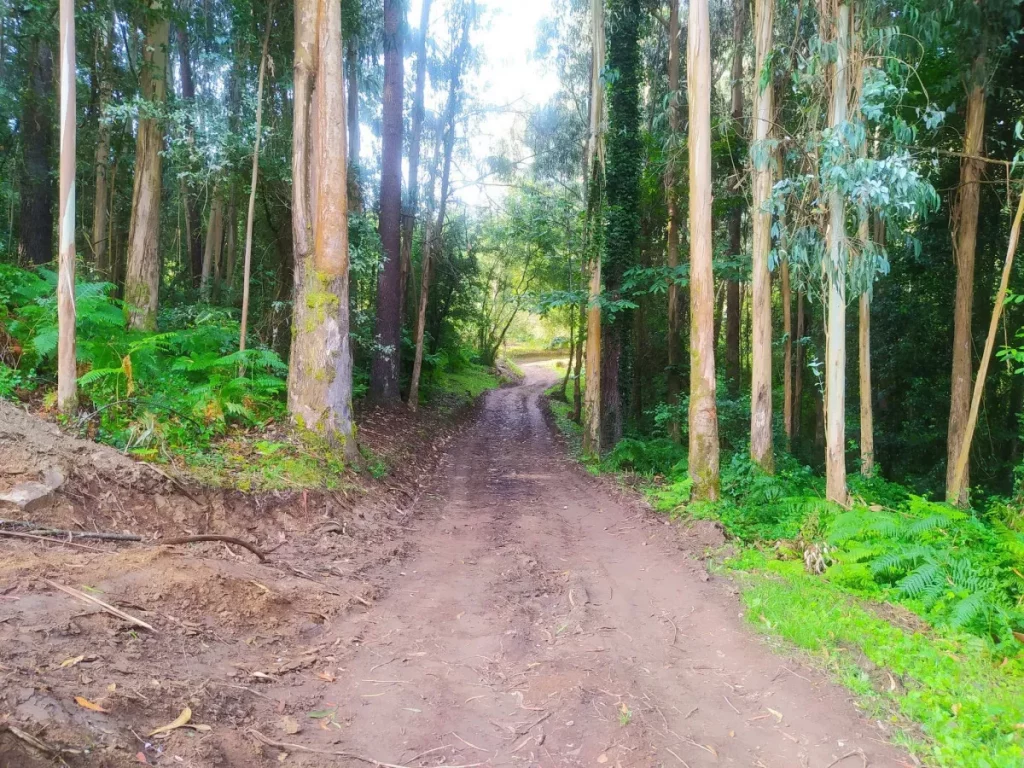 Maybe it's better to leave in time, wishing you a happy journey?!
Sometimes you smile at the pilgrims passing by. Some smile back, and others stare at you in bewilderment. And so, at the end of the path, when you have already reached the end, you are tired, caught in the rain, and you are looking for your lodging for the night, you meet the eyes of another pilgrim .. he gives you the widest smile and eyes that have everything. They seem to be saying, "I know exactly what you went through. And I'm glad you're here and I'm here. We did it! We survived! And you feel that it gives you the strength to go many more miles.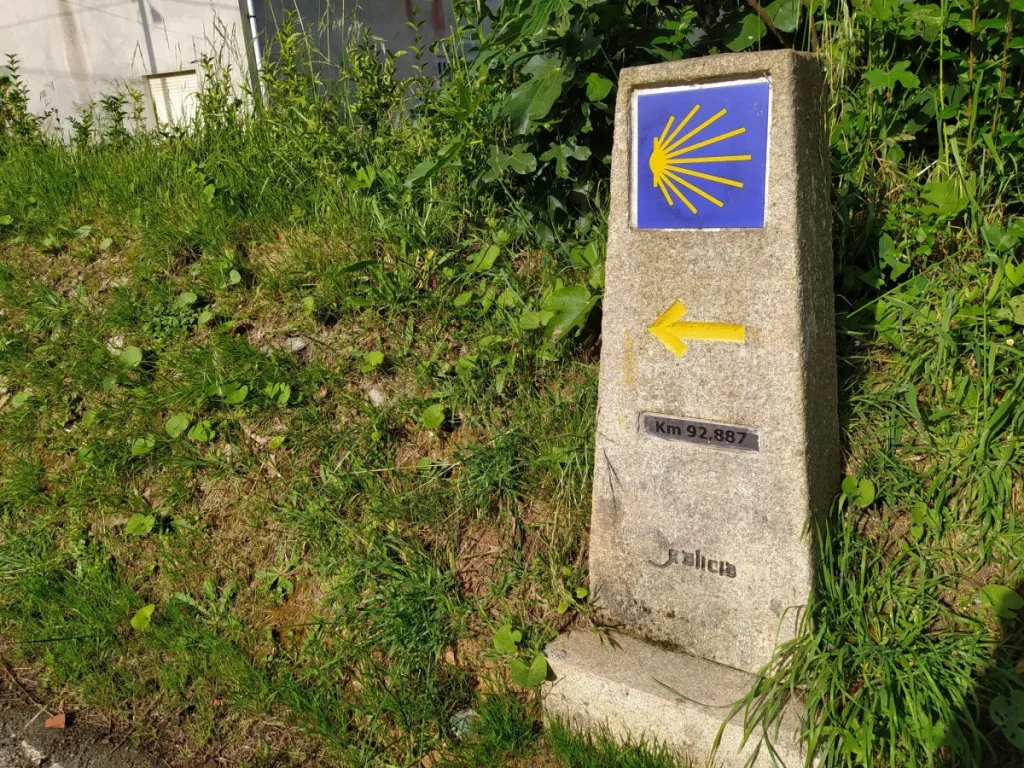 The path ends in the city of Santiago de Compostela, on the main square. This deserves a separate post. You can just sit for hours in front of the main cathedral and watch the newly arriving people. Sometimes you see pilgrims entering the square, holding hands and maintaining silence at this solemn moment. At another time, you hear a loud cry of a crowd of 30 people who run into the city with loud exclamations, stand in the very centre and start singing loudly, one of them takes out a guitar and they all start dancing. And you realize that their 800 km journey has just ended.
This is a very emotional moment. They hug and cry with joy. And other pilgrims standing next to this group are also crying, captured by that energy of victory.
I also met a guy who got confused, dropped everything and went on the road, a woman who first decided to walk the path at 81, a man who is not particularly interested in talking about God, but every time he enters the cathedral – on his tears flow to the eyes.
And many other people, seekers who left people to come to themselves.
In general, I strongly advise you to take the Way of Santiago. Buen Camino!